About Us
A Leader

in Government Customer Service Since 1980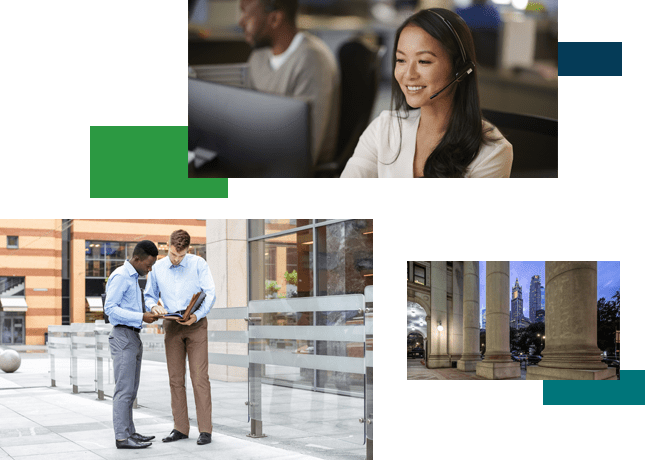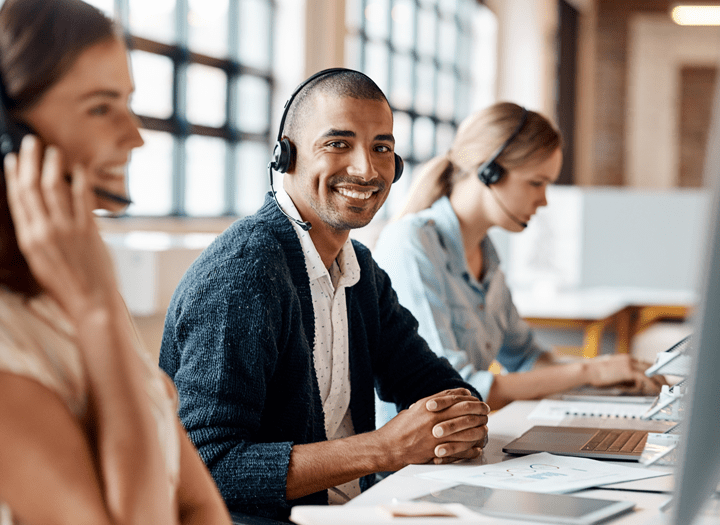 A subsidiary of Navient, Pioneer has provided compliant, compassionate, and intelligent customer service solutions to clients and their constituents for more than 40 years.
We Have a 40-Year History of Performance, Stability, and Scale
Transforming

Government CX
Optimizing program outcomes

Simplifying constituent experiences

Innovating everywhere and maximizing the value of technology

Making data-driven decisions and operating with agility

Delivering on our commitment to corporate social responsibility

Customizing solutions for even the most complex programs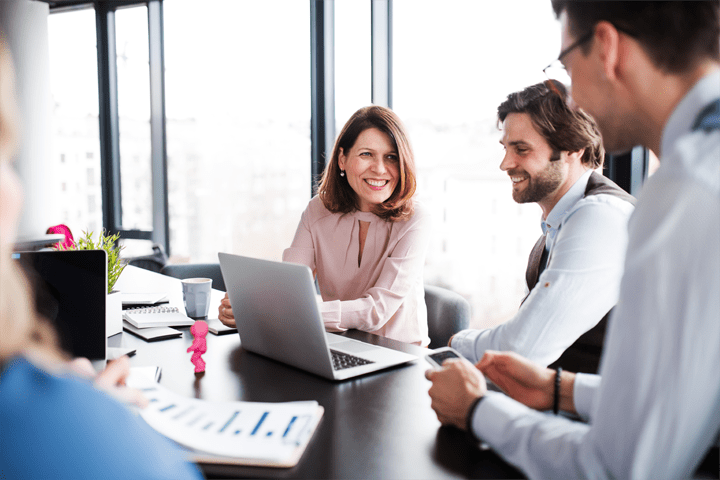 Our Commitment

to Individuals
We treat your constituents and communities with the utmost care and empathy.
Training: Every year since 2014, Training magazine has recognized our enterprise as one of their Training APEX Awards winners. Annually, our employees participate in 45,000+ hours of training.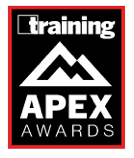 Compliance and security rigor: Our attention to compliance, privacy, and information security has earned us the trust of clients and constituents. Our processes and controls ensure compliance and accountability at all operational levels. We monitor pending federal and state legislative changes to ensure we and our clients are prepared for new rules governing the industry.

Our Commitment

to Corporate Social Responsibility
We are committed to making our world a better place. Here are some of the ways we deliver on that commitment.
Supporting veterans: Each year since 2014, VIQTORY – publisher of G.I. Jobs and Military Spouse magazines – has designated us as a Military Friendly Employer.
Enabling a culture of volunteerism: Our employees may use four paid hours each month (equivalent to six business days annually) to volunteer for the causes that matter most to them.
Ken Duncan
Ken is a results-driven sales and business development executive. He has a proven track record of cultivating strong partner relationships with government agencies in the revenue recovery and customer service sectors. He has more than 20 years of experience creating strategic sales plans that effectively position brands, products, services, and public programs for success.
Contact Ken to discover how Pioneer can help your agency optimize its programs and simplify your constituent experience.

Connect with Ken on LinkedIn
Mario Forte
Mario has more than 20 years of industry experience. His operational and regulatory knowledge concerning the collection of tax debt enables him to create customized collection strategies that optimize recoveries for each client. He has helped lead our organization to first-place performance rankings on numerous competitive collection contracts.
In his free time, Mario enjoys volunteering with the Boys & Girls Club of Camden County, New Jersey.
Teresa Gibson
Teresa has been with Pioneer for more than 20 years and is responsible for contact center operations and the overall financial performance of our Government Services Receivables division. She analyzes call volumes and trends while managing a staff to achieve monthly, quarterly, and annual goals. She also has experience managing our Client Services and back-office teams which handle all client reporting and day-to-day contact, legal letters, data entry, and special client contract projects.
Teresa has held several leadership roles during her Pioneer career, and her knowledge and experience have made all areas in her organization more efficient and have increased performance.
Outside of work, Teresa supports the Wyoming County (NY) SPCA, where she served on the board of directors for more than seven years.
Stephanie Perry
Stephanie has nearly 20 years of experience with Pioneer. She provides management, direction, and quality control for contact center operations. She brings extensive operational and regulatory knowledge, enabling her to create customized strategies that optimize clients' programs and simplify their constituent experience.
Stephanie has held numerous positions with the company and has been a pivotal leader in contract startups, ensuring successful execution through disciplined strategies focused on compliance, productivity, and development.
Brian Ventre
Brian has more than 15 years of experience with Pioneer and has extensive operational and compliance knowledge. He has held several positions within the company and is a pivotal leader in contact center, collection, and contract startups. He also has written and implemented standard operating procedures for the company.
Brian's primary areas of responsibility include: day-to-day operations, including meeting contact center and revenue goals, budgeting, and forecasting revenue, staffing, and expenses; mentoring, managing, and developing staff at all levels; serving as a main point of contact for internal and external requests; and preparing, auditing, and approving invoices and staff incentives.
Chad Wilson
Chad brings extensive contact center and collection experience, including his 20-year tenure with Pioneer. He provides overall project oversight and direction and interacts with executive management and functional leads to ensure all requirements are met.
Chad's deep operational and regulatory knowledge concerning call centers and the collection of government debt enables him to create customized strategies for each client. Throughout his tenure, Chad has led numerous successful contracts in the federal, state, and local government markets.